JM Shortcat Foundation
BY OURSELVES WE ARE STRONG BUT TOGETHER WE ARE UNSTOPPABLE
We are a charity that re-distributes your donated sports kit & equipment.
We send it to underprivileged children & adults in Africa.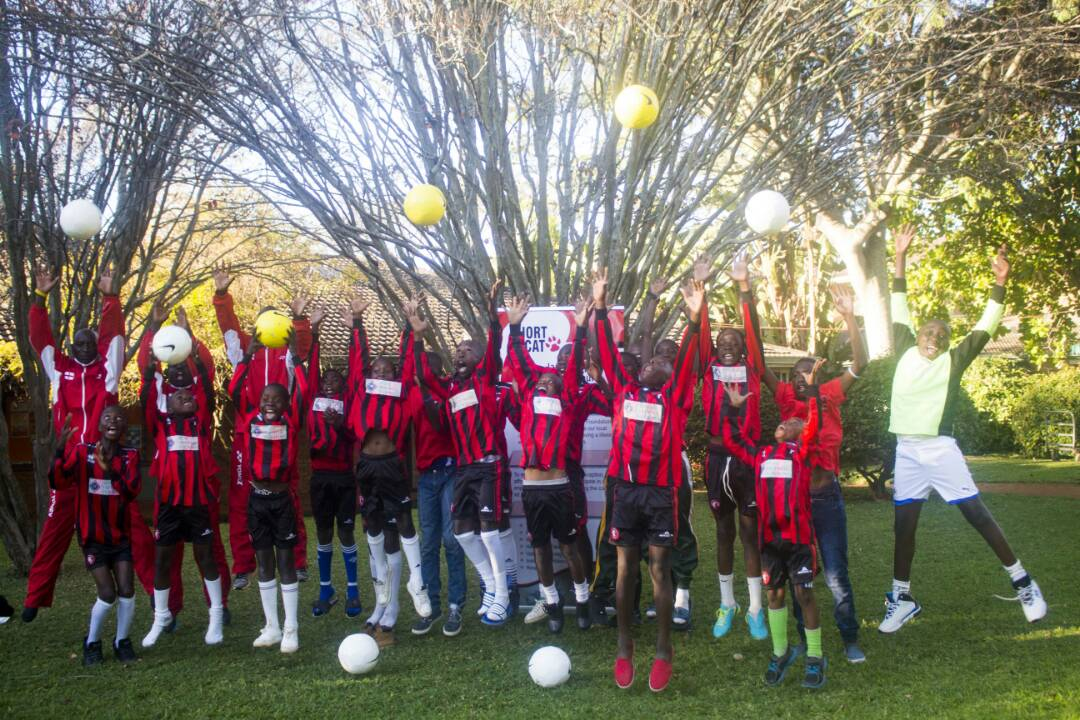 ABOUT THE FOUNDATION
The Japhet Mparutsa ShortCat Foundation is a Zimbabwean Non Profit Organisation.
MISSION
Strives to empower communities and schools in the development of all sport disciplines. In our country, a lot of sports infrastructure have been abandoned, neglected and are now an eyesore.
The Foundation will work hard to restore these to their former glory for the nurturing young athletes. The environment creates the athletes and the Foundation will pursue this with passion and excellency.
VISION
Every child must have a sporting chance. As a Foundation, we will not only rehabilitate the community facilities, but we will ensure that the young athletes have sporting equipment to use in order for them to achieve their goals.
Provision of sporting equipment therefore remains one of our priorities.
CORE VALUES
•Team Building • Mutual Respect • Health and Fitness • Value of Training• Instilling Confidence• Respect• Work Ethic